PrimaLuce Lab ESATTO 3" to ARCO 3" adapter
PL3600458
Due to high demand and global product shortages due to the pandemic, please call for availability.
Pricing and orders start on September 6 2021 - Price To be Announced

Adapter ESATTO 3" for ARCO 3" allows you to connect the rotator to ESATTO 3" microfocuser and control it through the special port on ESATTO. By adding this adapter to ARCO 3", thickness of rotator is 24.5mm.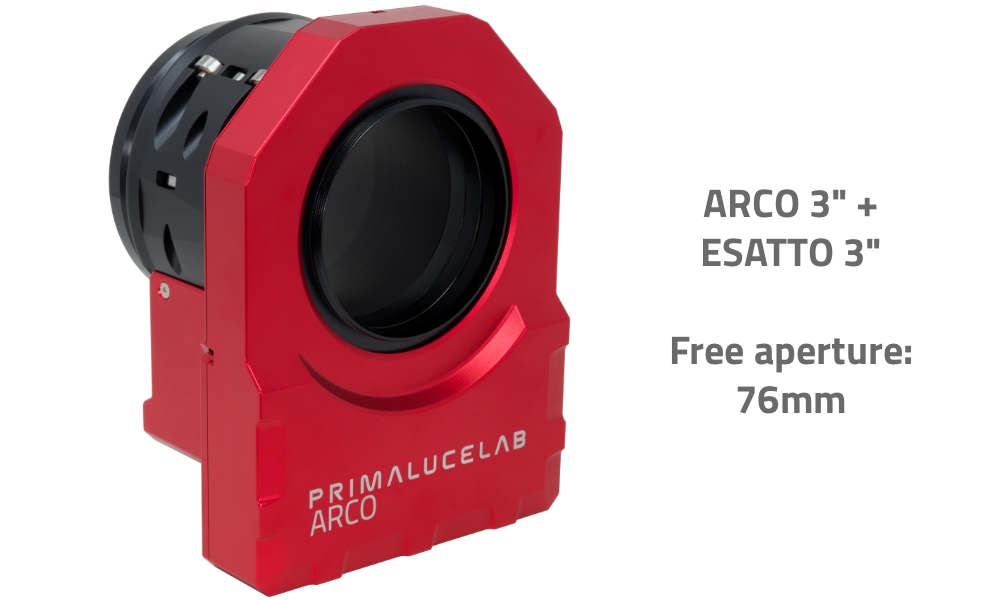 ARCO 3" rotator connected to ESATTO 3" microfocuser by adding the optional PL3600458: free aperture after ARCO 3" is 76mm.